Web Design and Development
Company in Kailua-Kona, Hawaii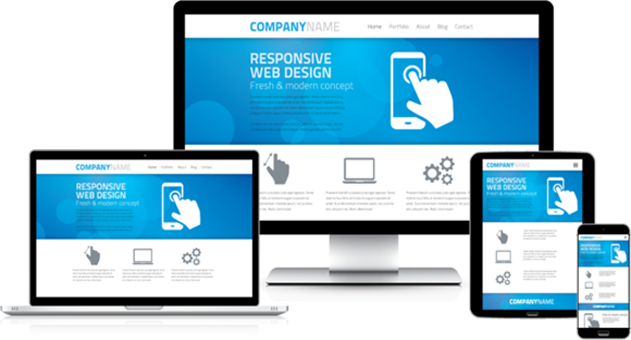 Are you looking into building a new custom website or updating your current website? Wondering, "Can I make my own website?" Perhaps hiring your nephew that just graduated from college? Your millennial secretary? Or hire a professional? There are many options for web design and development to consider.
Not long ago, there would have been no question of hiring a professional. With the rise of online 'Make My Own Website' builders, it is now much easier for the non-techies to build a website. However, just because you can, does not mean that you should. It's a decision that's worth weighing carefully since a web design and development tool cannot replace a professional for some projects.
At +COLAB, custom web design and development has a huge importance. Why? Because your website is the most important representation of your business online. It serves as a hub for your entire presence on the Internet. The strength and performance of your website also determine your placement on the Search Engine Results Page (SERP).
5 Reasons Why
a Professional Custom Website
is Vital to Your Business
1
Custom Design
A professional web designer can design a custom website to suit your business. Your products, services, company culture, and targeted audience are key factors that you need to consider before starting on the design. Do you want to increase online sales? Walk-in sales? Will your website be more of an informational site? You must answer these and many other questions to create your site that meets your particular needs. With a professional web designer, the possibilities are endless since there are no restrictions compared to a 'Make My Own Website' web builder service.

2
User Experience & User Interface
The way your site looks, navigates, and the colors and illustrations chosen are all elements that contribute to a positive or negative 'User Experience' (UX). For example, visitors dislike having to search for information, loud colors, and crowded text. A professional designer is schooled in improving the 'User Experience.'
'User Interface' (UI) design focuses on the user's interaction with your website. Simple and efficient navigation is critical to the 'User Experience.' Therefore, UI and UX go hand in hand in creating an engaging and informative website. The designer invests a lot of thought in these two areas to make sure that your color scheme, text and navigation, and other considerations are user-friendly.

3
New Technologies
Changes to the Internet happen daily. Some examples of this are new technologies, new computer code, and new ways to attract visitors to your website. Therefore, a professional web designer creates your site with the latest proven technologies to maximize your success. In addition, 'Do It Yourself' site builders often do not allow for video, RSS feeds, or links on your website. In today's fast-paced world, the absence of these strategies will often adversely impact the ranking of your site.

4
Search Engine Optimization-SEO
Search Engine Optimization, or SEO, is the combination of multiple strategies that increases the chances of your business being found online. Professional web designers are also schooled in content writing, which is a vital part of SEO. In short, SEO done properly will increase your rankings received from search engines. If search engines cannot find your site easily, your prospects will not either. Your site must be optimized in order to be found.

5
The Importance of Website Design and Development
A website is never complete; even simple technological advancements will prompt a mandatory updating of your site. You need to continuously monitor and maintain your site in order to keep current and relevant in your field. Another benefit of working with a professional is that they will continually update your site and keep it fresh.
Most business owners do not realize the importance of web design and development and still rely on 'Make My Own Website' techniques. Furthermore, they typically remain in the dark as to what damage their poorly constructed site has caused to their business. There is no reason for taking such a risk with your business when professional custom website creation is cost-effective and easily accessible.
Web Development
The web development process typically consists of two parts: the front-end development and back-end development.
The front-end developer…
The front-end developer takes the Web Designer's visual work and translates it into computer code to bring the design to life.
The Back-end developer…
On the other hand, the back-end development deals with more advanced programming and interactions on web pages. The back-end website developer focuses on how a site works and its functionality.
Check Out
Some of Our Custom Business Websites
Here are some of the custom business websites that we have designed and developed for our clients: