What is
Search Engine Marketing (SEM)?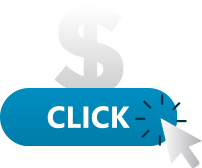 Search engine marketing, or SEM, is the process of implementing strategies using paid advertisements to list your business on targeted portals online. These ads also referred to as pay-per-click ads, come in a variety of formats. Some are text-based ads, while others, such as image or video ads are more visual, which allow consumers to see important information, such as price and reviews.
Why Search Engine Marketing Is Important
Search engine marketing allows you to place your ads on specific websites and social media platforms. These sites offer businesses the opportunity to put their ads in front of motivated buyers who are ready to make a purchase. With so many companies competing for the same customers, SEM is an effective way to promote your products and services. In addition, it helps small and medium-sized businesses level the playing field against their larger competitors.
When implemented properly, SEM plays a very powerful role in a marketing program. Businesses can not only increase their search engine ranking to be more visible, but they can increase brand awareness and provide useful information about their company to potential customers.
How Search Engine Marketing Works
Did you ever wonder why you see advertisements when doing a search query or watching a YouTube video? All search engines use algorithms to provide the most relevant results for a search. Many factors are involved such as the search terms or keywords, location, device, operating system, and time of the search.
In a nutshell, there are three steps in the SEM process:
People search online for a product or service by entering search terms, or keywords, into search engines like Google.
Searchers find your ad. If the keywords in your ad match a search, your ad will appear online. If done effectively, it will help your search engine ranking.
Finally, customers will reach out to you. You can design your ad so that people have the option to call you, visit your website, or go straight to your door to make a purchase.